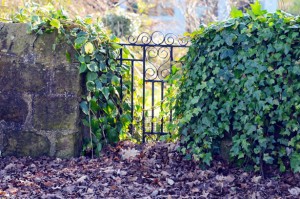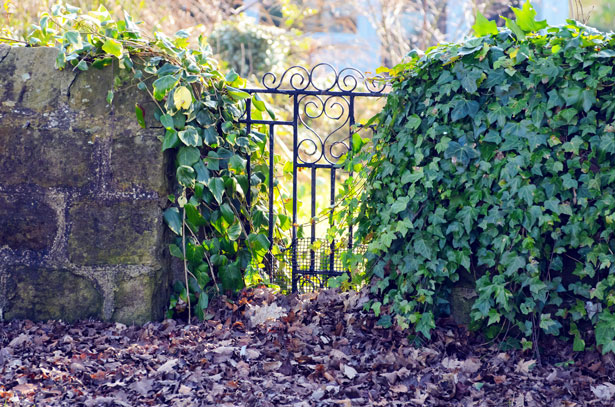 On Tuesday morning (May 19), a few hours before my mom, Madge Eisenbath, underwent brain surgery, I went to 7 o'clock Mass at my home Catholic church. I knew my family was in for a challenging time, so there was no better way to prepare.
Little did I know …
In the first Scripture reading, taken from the Acts of the Apostles, Paul was talking to his friends in Ephesus whom he expected never to see again. Among the words he wrote in what is known as his "farewell address" were these:
You know how I lived among you. … I served the Lord with all humility. … But now, compelled by the Spirit, I am going to Jerusalem. What will happen to me there I do not know. … Yet I consider life of no importance to me, if only I may finish my course and the ministry that I received from the Lord Jesus.
A few minutes later, we heard from the Gospel of John, a passage that begins "Jesus raised his eyes to heaven and said, 'Father, the hour has come.'" What follows is known as "John's Farewell Address." Included in his prayer, talking about the people whom he loved and were most important to him, Jesus said:
"I pray for them. … Now I will no longer be in the world, but they are in the world, while I am coming to you."
In those moments Tuesday morning, deep in my heart I knew that Mom, my dad and the rest of us were about to travel a hard, hilly, winding road. My instincts told me we would be saying good-bye to Mom.
Shortly before 7 o'clock in the morning Saturday, May 23, my mom's humble life in this world ended. She finished the course. Her ministry, handed on from Jesus, was faithfully completed.
Those early-morning hours we spent cozily around her bed in the Barnes Jewish Hospital intensive care unit in St. Louis were easily among the most difficult emotionally but most beautiful spiritually I ever have known. Thankfully, everyone who could have been there had made it in time. Most of us actually returned just a few hours after we had left the hospital. My sisters Marcia and Patti and my wife Donna stayed at Barnes so they could spend the night, just in case something developed; we didn't want Mom to be alone for even a minute. The days since the surgery grew increasingly difficult for Mom – and all of us, as we slowly realized that not only would Mom never go home again but that she might never leave the hospital.
The tumor, which had returned after initially being removed in January 2014, turned out to present more problems than we had expected. It was spreading throughout the brain with "tentacles" and had invaded the bone of her skull. Dr. Michael Chicoine simply couldn't see all of it and was able to remove only about 80-90 percent of what he could see. Post-operative swelling in the brain was anticipated by the doctors but turned out to be worse than we had wanted. She wasn't able to communicate with us. Sometimes – especially when my dad spoke to her – she would open her eyes wide. Many times, she would respond to a voice or a touch by opening her eyes, looking at the person and appearing to recognize them.
The deterioration worsened quickly during the wee hours that morning. Her breathing became more labored and her vital signs showed she likely was in great discomfort, even pain. Donna called me about 3:30 a.m., I called Dad, and we all were together – I think 15 of us — in her room not long after that.
Respecting the privacy of some of what we experienced, and knowing my words would be inadequate in recreating those moments, I won't go into the details of everything. We started watching her breathing worsen about 5 o'clock. It was agonizing at times.
But there were sweet, lovely, incredible moments. And one, with me sitting at her right, came as my head was bowed, my hands clutching her right hand, my forehead on the back of her hand.
I had a pure vision. I imagined that Mom's parents met her, along with Mary, and they took her by the hand to Mary's son and our Lord Jesus.
"Well done, good and faithful servant," Jesus said. "Come live with us for eternity. You'll have to wait a while for your husband Jim, your three children and their families and all those friends and family who are missing you so much right now. Don't worry about them. I love them even more than you — though that's barely possible — so I will take good care of them and love them. For now, though, I've got a whole bunch of people who have been waiting for you and want to celebrate your beautiful arrival. Come, I have prepared a place for you."
In a voice only I could hear, I begged Mom to go. To leave us and go to Jesus, to look at his face and know a joy that I hope to see some day, that I live to see some day.
"No more pain, Mom," I told her. "No more fear. No more worry or headaches or depression or loneliness. You made it, Mom! You're home! And I am so very, very happy for you."
We are hurting, I'm not going to lie. Selfishly, a part of each of us almost refused to let her go. I can't tell you how much Madge Eisenbath will be missed – by her family, by her friends, by literally hundreds of people she has touched in her life.
But when I said Night Prayer late that Saturday night, then turned out the lights to seek some much-needed sleep, my final words of the day were directed toward God and my mom, who now are perfectly united for eternity.
"Thank you, Mom, so much," I said. "Thank you, God, so much. Please, save a place for the rest of us."