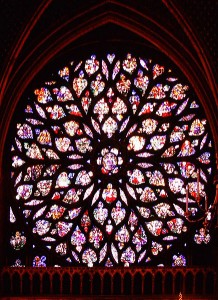 No means No. Duh! you might be thinking. What else could it mean? 
Well, for some men "no" translates to mean, "yes". And for law enforcement officials, "no" could mean a charge of rape.  But I'm getting ahead of myself.
This all begins with Shannon Deitz's book, Exposed: Inexcusable Me, Irreplaceable Him. It is a personal story of how separation from God and date rape led her down a path of self-loathing and sin. Through the help of a counselor and reuniting with God, she finally found healing and true freedom. 
The Road to Perdition is Paved with Parties
I first met Shannon at St. Mary's High School in Bismarck where my own two girls were attending her talk. It was not the time or place to talk to teens about date rape, but Shannon's life is a treasure trove of spiritual topics, particularly for the young. Instead, she spoke of two unusual and direct experiences with the devil when she was still quite young.  Being that her childhood was riddled with stress from emotional and drug issues among her siblings these brushes with evil were so close as to be looking into the face of the devil and feeling his clutches. You would think that would lead a person to run into the arms of our Savior and ultimately it did, but first she drifted long, and far enough as to be blindly pulled where evil pervaded.
The blessing of parents who loved her, a loving Christian aunt and a Catholic upbringing kept her grounded until the teen years when she headed in another direction. In her talks and in her book, Shannon speaks about that road that would have been better left not taken.  It's a message most teens have heard often: stay close to God, stay away from drugs and drinking, and lead a chaste life. Children usually soak up that message when they are young. Ideally, it pulls them through the teen years. 
Seeking independence comes naturally with adolescence but sometimes it leads to rebellion. It is the rebellious stage — should they choose to partake — where reaching them with the message is often heard as blah, blah, blah.  They heard it all before and discard it in favor of parties and a life of sin, the reality of which they deny. The party life-style begins to trump all. Parties are fun; God and parents, not so much. 
Reaching Teens
Enter, Shannon.  Yeah, she understands. Been there, done that — been undone by that. 
Seeing the face of evil through Shannon's stories can open the eyes of teens to the evil that perhaps they are ignorantly welcoming into their own lives. Or, for the teens who have stayed clear of such a life, Shannon's stories are fascinating without being attractive. They are a warning, not alluring. Those rejecting Shannon's message will hopefully at least be haunted by it. When the fun becomes empty, surely they will remember hearing that there really is so much more.
Perhaps the most powerful message in Exposed is that women do have the right to say no to sex, even with a boyfriend or a date. For many women who have suffered in the shame of victimhood, Shannon's testimony gives courage to come forward and recognize that what happened was wrong. From the beginning, when Shannon was in college and came forward to charge a man with rape, two other women who were victims of the same guy, came forward with their own stories.
In the end, Shannon came to believe that God never stopped loving her and that sin can be forgiven and left behind.  She also came to understand that hiding the humiliation of victim-hood serves no good purpose. By speaking out, Shannon grew strong. God did not stop with just her emotional healing. He has used her to spread the healing to others in need.
In an interview, Shannon explained that, in cases where women have been victimized, "I don't tell women that they need to publicly tell their life story, but I tell them they have to tell someone."  For Shannon, telling her story was a long time coming. With the support of a counselor and her parents, she went to the law against her perpetrator. It ended in a he-says/she-says case where nothing could be proved. But Shannon succeeded in getting her message out, letting both men and women know that "no" really does mean "no".  After marriage and motherhood with two beautiful boys, Shannon began teaching religion classes to teens and then became a youth director.  There was an instant connection between her and teens.
Exposed by Light
Not until she attended World Youth Day in Germany in 2005 with her youth group did Shannon consider writing her story.  "A man I had met a couple days earlier came up to where our group was camped," she said. "He was looking for me and calling my name. It was so strange because our group ended up not being in the spot that had been reserved for us. There was no way he would have known where I was." This man, who knew nothing about Shannon's past, said he had an urgent message for her. "He told me, 'God wants you to tell your whole story,'" Shannon recalled. "He said he felt an urgency from God to find me and give me that message.'"
The incident startled Shannon, but also got her thinking. "At the time, I was telling bits and pieces to the youth group I was working with, and I was beginning to get there, but I did not have the boldness and courage yet to tell the whole story."
Then, one night, Shannon could not fall asleep. A Bible passage came to her.  She explained, "I got my Bible and when I opened it, coincidentally, it opened up to that exact passage in Ephesians:
For at one time you were darkness, but now you are light in the Lord. Walk as children of light for the fruit of light is found in all that is good and right and true, and try to discern what is pleasing to the Lord.  Take no part in the unfruitful works of darkness, but instead expose them. For it is shameful even to speak of the things that they do in secret. But when anything is exposed by the light, it becomes visible, for anything that becomes visible is light. Therefore it says, "Awake, O sleeper, and arise from the dead, and Christ will shine on you" (Eph 5: 8-14).
From that night on, Shannon was convinced that God wanted her to share her story for the benefit of others. It is also where the title Exposed came from.
While Shannon was working on writing her story, she attended the next World Youth Day in Australia 2008. This time, she went as an invited speaker.  Shannon has dedicated herself to reigniting a child-like faith in teens and adults and continues to speak to young people. She has been invited to speak again at World Youth Day in Spain this summer. 
Her book was released in Spring 2010 was voted runner up in the About.com's Catholic Book of the Year Reader's Choice Award.  As a side note, my Stories for the Homeschool Heart book won the About.com 2010-211 Reader's Choice Award.  While we were in the thick of competition against each other, Shannon and I emailed each other. I laughed when she reminded me of my earlier encouragement to her to publish her story when we had met a couple years earlier. During the interview for this story, I revealed to Shannon that she was the reason my co-author and I worked so hard to get out the vote to win. We never could coast on our big lead. Votes from Shannon's very dedicated following kept steady during the whole contest. 
After reading her book, I understood that loyalty and enthusiasm from her fans. Shannon's story is more than just a good read. It has the ability to heal and set the wounded on a better path. Thirty percent of proceeds of the book goes to the Maria Goretti Network a non-profit support group for survivors of abuse.  Their website is www.mgoretti.org
Shannon works as the director of Young Adult Formation and Catholics Returning Home for St. Martha's Catholic Church in Kingwood, Texas, where she and her husband Neal are raising their sons, Ryan and Seth. To order a copy of Exposed and learn more about Shannon's speaking ministry go to www.shannonmdeitz.com or email her directly at shannonmdeitz@gmail.com