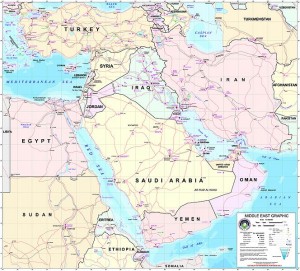 The situation of Christians in Syria could worsen under a new government. This was the fear voiced by Bishop Samir Mazloum of the Maronite Patriarchate of Antioch, in a discussion with international Catholic pastoral charity Aid to the Church in Need (ACN).
According to Bishop Mazloum, whose See is in Bkerke, Lebanon, the Church is monitoring the events in the neighboring country with "a certain trepidation," as it is not inconceivable that a new regime "could be much more dictatorial and fanatic even than the Assad regime."
The Bishop noted that the Muslim Brotherhood in particular was "very strong and extremely well prepared to take power."
In such a case, he fears the introduction of the Sharia, which would also apply to Christians. This would make Christians "second-class citizens, denied equality and the right to a normal life."
Bishop Mazloum also fears possible reprisals against Christians.
He termed the situation of Christians in the past 30 years under the Assad regime "acceptable," a circumstance that in the event of a radical change could be construed as "collaboration with the Assad regime" and provoke action against Christians.
Bishop Mazloum added that the situation was only acceptable because the regime itself was constituted by a minority, the Alawites, so that minorities were not abused.
However, the Bishop expressly endorsed changes in the direction of democratizing the country and ensuring human rights, "as the youth in the streets are demanding."
In all, around 1.6 million Christians live in Syria. Approximately 35,000 of them are Maronites, who are united with the Roman Catholic Church.