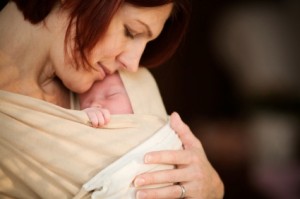 I quit.
I just can't do it anymore. I give up. I surrender. I call "Uncle."
For years, I've stood at the intersection of parenting and politics, trying to point out the myriad ways in which we are letting our culture change our children, only to anticipate with certain alarm the impact those changes will have on the character and spirit of our families and the communities we share.
It is clear that my analyses, warnings and predictions aren't going to solve anything. Heck, I wrote a whole book that essentially predicted the attitudes of the youths involved in the Occupy movement, and let's just say it's not being made into a movie anytime soon.
But something interesting happened in October 2011. I wrote a column titled "Some belated parental advice to occupiers." It went viral.
In fact, every time I dish out parental advice, whether in a column, a speech, a parenting seminar or in the pages of my 2008 parenting book, Bringing Up Geeks (Genuine, Enthusiastic, Empowered Kids): How to Protect Your Kid's Childhood in a Grow-Up-Too-Fast World, I've sparked in my audiences the one and only thing that ultimately might serve the next generation: hope that moms and dads can and do make a difference.
Therefore, consider this my letter of resignation from the culture commentary business. Starting today, I'm re-enlisting in the army of adults whose experience, insight, wisdom and wit are required if we are to improve as a nation of parents and grown-ups. I'm rolling up my sleeves and getting into the advice arena.
To be clear, I'm not a child development expert, a pediatrician or a social worker. I'm just a mother of four children with a lot of opinions and a knack for writing them down. But I've been known to offer some pretty solid suggestions in the parking lot at school, and I'll be the first to recommend you get professional help if I think you need it.
From week to week, I get plenty of emails pitching questions about how to approach the particular parenting and cultural conundrums that baffle and bewilder even the most well-intentioned moms and dads. Starting today, I'm inviting you to send me your questions, too. No topic is taboo. (Like I said, I have four kids. I'm right there with you.) My goal is to find in each of your questions the teachable moments that will help you instill the faith, character, values and virtues that will prepare your child for a life of greatness.
OK, drumroll, here we go:
Question: My nephew came out to his parents (my sister and brother-in-law) as gay. He's only a high school sophomore, so it seems early to declare his sexuality. But the issue for us is that we are Christians. Our children are younger and we have not told them about sex yet, much less what the Bible teaches about homosexuality. I would rather not tell my kids about their cousin yet. My sister is angry that I'm "ashamed" of her son. How should we handle this?
Answer: Lovingly. First, remind your sister that you love her and her son, and that his sexual orientation doesn't change that. (Keep in mind this is a biblical teaching, too.) Second, remind her that your job is to raise the children God put into your care, and that includes making thoughtful, age-appropriate decisions about what and when to teach them about human sexuality. You shouldn't be guilted into exploiting your children's innocence just so your sister feels her son is accepted. Simply reassure her that when the time comes for you to teach your children about sexuality, you'll do it in accordance with your faith and values, and that the principal value of Christianity is love. Therefore, she needn't worry whether your family approves or accepts her son as a gay person. You'll all love him and respect him just because he's family.
Got a question about parenting in today's culture? Email me at marybeth@marybethhicks.com.