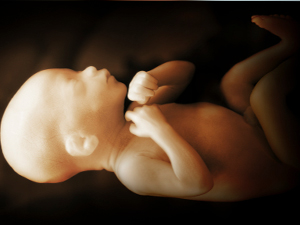 Congress' Republican majority is taking its first step in sending pro-life legislation to the desk of President Obama.
According to Politico, the House has timed a vote on the Pain Capable Unborn Child Protection Act to take place on January 22, the 42nd anniversary of Roe v. Wade. The vote will coincide with the arrival of at least 300,000 pro-life Americans who are expected to brave the cold at the annual March for Life.
The Senate, which has returned to regular order under new Republican Majority Leader Mitch McConnell of Kentucky, is expected to vote on the measure in the spring. Two Senate staffers told LifeSiteNews last week that a 20-week ban is expected to get through the Judiciary Committee and be a priority of the upper chamber's Republican majority.
President Obama has threatened to veto the bill, but whether he will need to is still an open question. Republicans will need at least six Democrats to join them in supporting the bill, and possibly more if as many as four Republican Senators do not support the ban, to overcome a filibuster.
Polls show that a majority of Americans support the late-term ban — which includes exceptions for life of the mother, rape, and incest — and at least eight possible 2016 GOP presidential candidates have publicly stood with the ban. If made into law, as many as 18,000 unborn children could be saved from abortion.