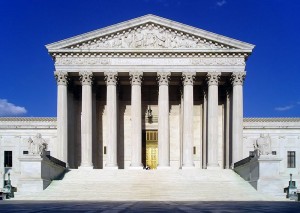 Last month, the U.S. Court of Appeals for the Sixth Circuit was the first appellate court to reach a decision on whether the Commerce Clause authorizes Congress to force private citizens to purchase healthcare insurance under penalty of federal law. In a divided opinion, the Sixth Circuit held that it did.
The case, Thomas More Law Center v. Barack Hussein Obama, was the first case filed in federal court to challenge Obamacare.  On June 29, 2011, in a split 2-1 decision, the Sixth Circuit upheld its constitutionality.  In a strongly worded dissent, however, Judge James Graham stated:
"If the exercise of power is allowed and the mandate upheld, it is difficult to see what the limits on Congress's Commerce Clause authority would be. What aspect of human activity would escape federal power? . . . To approve the exercise of power would arm Congress with the authority to force individuals to do whatever it sees fit. . . ."
On August 2nd, the Center for Security Policy announced that its General Counsel, David Yerushalmi had filed a petition in the U. S. Supreme Court, in conjunction with the Thomas More Law Center, asking the highest court in the land to intervene.  This petition is the first to reach the U.S. Supreme Court following a decision by an appellate court on Obamacare.
The government now has 30 days from July 27th to file a response, and Mr. Yerushalmi and the Thomas More Law Center will have approximately 10 days to file a reply. The case will then be submitted to a conference for a decision by the U.S. Supreme Ct. Justices as to whether the petition should be granted.
If granted, the case will in all likelihood be briefed, argued, and decided in this upcoming term, with a decision rendered prior to the Court recessing next summer.
Click Here to Read the Entire Petition for Writ of Certiorari.