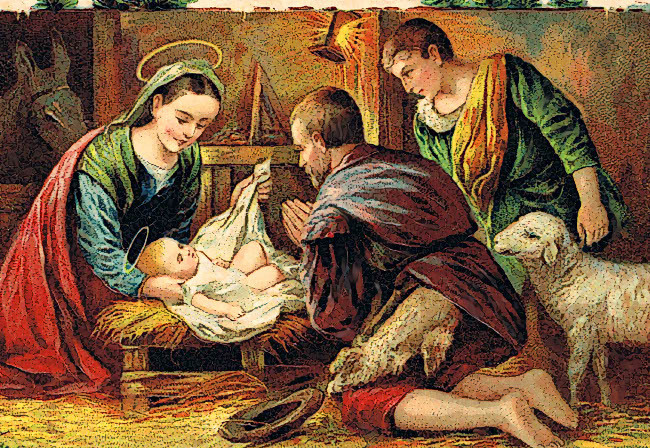 On a recent Saturday I went to the grocery store and took a number at the deli. They were on number 49. My number was 62. It was quite a crowd. Some people came in pairs, browsing in front of the glass displays as they waited for their turn, making it hard for me to scan any deli items. Each person seemed to have complicated orders. I was in a hurry. I began to stress.
Remembering I hadn't said some of my morning prayers, and seeing that I would be waiting awhile, I stepped back a little away from the crowd and began to pray silently as I held my number 62.
While I watched the red-number-light slowly creep up to 50, then 51, I found that I felt a deep sense of peace as I 'caught up' on some prayers. Not only that, but as I prayed I soon found myself hoping that the orders would continue to be slow so that I could continue to pray.
Times when life makes us stop in our tracks may actually be moments that are gifts from above. These are revealing moments, a sort of mirror that shows us the worst we can sometimes be — a reminder that we still have a long way to go. This includes times when traffic is slow, when an office visit is delayed or when expected company is VERY late. (I once had out-of-town company arrive a day late without so much as a phone call. I'd made a big dinner in preparation for them, but on their way these much-loved free spirits decided to stop and stay at a nice hotel with a pool. They sauntered into my home happily the next day for dinner. I must say, it took all I had not to weep. I thought they'd been in an accident or that something major had happened. That event made my patience grow by at least a foot!)
In the race for Christmas Day success we often forget why Christmas exists. Stopped in our tracks we have the choice to become negative and anxious, or to see the moment as a signal from heaven reminding us to slow down, live in the moment, and pray while we remember that God is "…not far from any of us. For in him we live and move and have our being (Acts 17:27-28)."
The shepherds of old were keeping watch over their flock at night when they were sent by angels to see the newly born Savior lying in a manger. When the shepherds returned, they glorified and praised God for all they had heard and seen. This Christmas season, when long lines, traffic, parties, company, and long to-do lists seem to overwhelm us, let that remind us to go in spirit, like the humble shepherds of old, to the holy stable to love, honor, and adore the Christ child born on that peaceful first Christmas night.
Michele Marie