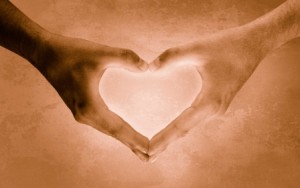 A male reader of my post "This Modern Love" wrote an aside of how "man conquers woman" in the courtship process. He gave a personal example and said that though he did all the right things (e.g. gave her flowers, wrote her letters), he did not win her heart.
He also wrote that, at one point, the woman may not be interested and that is why man must win her over. I will not wholly disagree with this point, but I take issue with it because it puts the responsibility of whether or not the relationship flourishes solely on the man. This is not fair to either party.
When a man asks a woman out and she accepts, she is interested in at least spending time to see how you two click. This is the very point of dating, which is always the beginning of courtship. Dating is the process of elimination; courtship is the intentional time spent together in the pursuit of marriage.
Therefore, in terms of a man "winning" over a woman, if interested, both parties "win" the other over. My husband openly encouraged me to see other people in our first two months of dating. That made me realize I was not interested in anyone else, and I told him so. He pursued me and I pursued him back. Our relationship became more intentional. Over the next couple months, we began to discuss marriage.
The reason why love is more action than feeling is because it requires both people to freely pursue, freely accept, freely desire. Charles Schultz's Charlie Brown knows something of unrequited love with the little red-headed girl, and how her lack of returned affections took the taste out of peanut butter.
Life is too short to not enjoy love's nuttiness and deliciousness. Love is readily available, but a person needs to be willing to pass on that "special person" as much as pursue "the one". The most striking aspect of my courtship was my husband's and my willingness to break up with each other if it was not going to lead to marriage.
Yes, we love each other. Yes, we are happy with each other. But more importantly, we bring out the best in each other. We want to build a life and make a family that is our own. We complement each other. The "theme" of our wedding speeches seemed to be how different my husband and I are, and yet how well we fit together.
If a person is not interested in you romantically, especially after many attempts to woo, let them go their own way. Perhaps you will come back together in a better time. Perhaps not. Either way, let your heart heal so that you may be open to another person, perhaps the one who will never make you second-guess your affections. Prepare your heart with Jesus Christ: seek his will, his way, and his truth. When you date, do not have a checklist. Most people do not fit lists. When you court, allow our Catholic religion to be the fertile soil in which you two grow together. Rely on God. Go to the sacraments together, and ask for any grace needed.
And remember that Love already conquered the world and its sin, its failings and its discouragements:
And we have seen and testify that the Father has sent his Son as the Savior of the world. Whoever confesses that Jesus is the Son of God, God abides in him, and he in God. So we know and believe the love God has for us. God is love, and he who abides in love abides in God, and God abides in him (1 John 4:14—16).
We are not beasts. We are humans. We do not conquer: we convert. My husband changed my heart and my whole life, and I love him more every day.  We write fewer letters, but pray every night. He does not buy me flowers, but he makes me laugh. Life is not easier, but it is better together.
This article originally appeared on Ignitum.com and is used with permission.