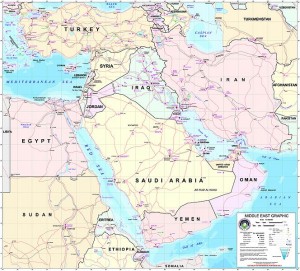 The recent murder of a Christian in the north-Iraqi town of Kirkuk has again instilled terror in the small community.
Ashur lssa Yaqub, a 29 year old working class citizen, was found dead by the police on Monday morning after being kidnapped Friday night. His body was badly mutilated and his ear severed after his poor family failed to pay the close to $100,000 ransom demanded by the kidnappers.
Violence against Christians is part of everyday life in Iraq. According to the Catholic Church, since 2004 a series of churches have been bombed, 7 priests killed and several bishops kidnapped. 
Talking to the international Catholic charity Aid to the Church in Need (ACN), the Chaldean-Catholic Archbishop of Kirkuk, Louis Sako, said that he admires the endurance and strong faith of the Christians in his parish despite the continued violence.
 "In all these years I never heard of one single Christian who converted to Islam," Sako stressed.
In contrast, Muslims often came to his church and asked to be baptized. "But I'm not allowed to baptize Muslims," Sako said. "That's no freedom of religion!" 
The Chaldean-Catholic Archbishop of Arbil, Bashar Warda, said, "The murder was supposed to intimidate us Christians. From now on, everyone will at once pay ransom if a relative is being kidnapped."
Warda suspects radical Islamists are responsible for the murder and appealed to the Muslim clergy in Iraq to teach their faithful that such a murder is a crime against humanity and the faith of the individual.
 "It´s not acceptable that there are still sermons of hate against Christians in some Mosques," Warda stressed. 
The Syrian-Catholic Archbishop of Mosul, Yohanna Petros Mouche has a different opinion. In a statement to ACN, he said that he doesn´t believe there are direct religious motivations behind the violence in Iraq.
 Instead, Archbishop Mouche believes that it is the work of criminals only interested in money. Mouche admitted however, that the actions of the bandits might be made possible by radical political parties.
"Some even say, the criminals are being paid by various parties to harass Christians," he told the charity.
 For the past week, a delegation of Aid to the Church in Need has traveled throughout Iraq to investigate the current situation of the church. In talks with the delegation, Iraqi Christians sincerely question the interreligious dialogue between Christians and Muslims.
 A priest, who asked to remain anonymous for security reasons, said after the murder, "The Muslims are continuously talking to us about 'living together peacefully.' But when things like this happen, no Muslim clergy is ever condemning the murder. What are we supposed to think about that?"
 
Another priest added, "There is no interreligious dialogue. If we invite Muslim leaders to talk with us, they come, preach and then they leave. They never listen."
The mayor of a predominantly Christian village near the terror-stricken north-Iraqi town of Mosul told ACN, "We´re only safe if we demonstrate strength towards the Muslims."
His little village is protected against criminals and terrorists by concrete walls, checkpoints and heavily armed guards. 
"Armed gangs are a big problem in Mosul and its vicinity," the mayor said. "We have reasons to believe that there are politicians who pay the criminals to target Christians and kill them or chase them away."
He agreed with Archbishop Warda saying that preaching of intolerance in some Iraqi Mosques still continues.
"If I would leave my Christian faith, nobody would chase me and cut off my head. That's the difference between Islam and Christianity."