Kathleen Gilbert contributed to this breaking story.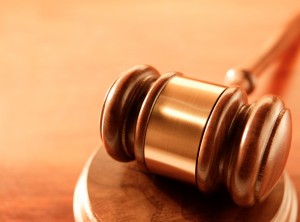 The Supreme Court has ruled the insurance requirement embedded in President Obama's federal health care law is constitutional in a 5-4 decision Thursday morning.
The High Court's swing vote came from Chief Justice John Roberts, who was appointed by President George W. Bush. He joined the court's liberal wing to uphold the controversial mandate.
Although the justices ruled that requiring individuals to purchase insurance violates the Commerce Clause, a slim majority upheld it as part of the federal government's taxing power.
The ruling punches another hole in the promises the president made while campaigning for his signature health care reform bill. Speaking with George Stephanopoulos before the bill's passage, President Obama said the new law "is absolutely not a tax increase."
Justices Kennedy, Scalia, Thomas, and Alito dissented from the majority. Their strongly worded dissent began, "In our view, the entire Act before us is invalid in its entirety."
"The act before us exceeds federal power," they wrote, deeming the entire statute "inoperative."
Justice Ginsburg, however, would have upheld the mandate under the Commerce Clause. That opinion failed to get the needed votes.
Justices also voted to limit the federal government's coercion of states under Medicaid.
The decision dashed opponents' hopes that the massive act, which Obama signed into law in March 2010, would be struck down.
Although the law's provision forcing religious groups to provide contraception, sterilization, and abortifacient drugs at no co-pay survives for now, the Supreme Court did not rule on its constitutionality. However, a series of lawsuits winding their way to the Court will place that issue before the bench. "ObamaCare may have survived, but it is by no means a lock that the HHS mandate will," Catholic League President Bill Donohue said in a statement e-mailed to LifeSiteNews.com. "It is one thing to levy a tax, quite another to level the First Amendment."
The ruling has invigorated Republicans, who look forward to campaigning on the law's repeal in November's election. "If it is deemed to stand…we'll have to have a president, and I'm that one, that's gonna get rid of ObamaCare," Mitt Romney told a campaign stop in Virginia earlier this week.
An Associated Press-GfK Poll conducted June 14-18 found only one-third of Americans support the health care law, while 47 percent oppose it. Nearly twice as many said they strongly opposed the bill as those who strongly supported it, 32-17 percent.
Justice Elena Kagan did not recuse herself from the case, although as Solicitor General she oversaw a department charged with preparing the administration's responses to legal challenges against the health care law. Her hand-chosen deputy, Neal Katyal, wrote in a memo uncovered by Judicial Watch, "we will bring Elena in as needed."
This is a developing story.