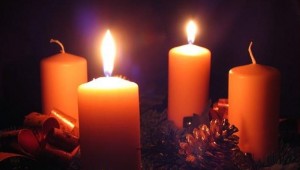 Last week we kicked off the Fathers for Good Advent series with a reflection on the virtue of fortitude and discussed ways in which it can help us grow with our families in these blessed days before Christmas. (You can read Week One here.)
This week, we match the cardinal virtue of prudence to our Advent journey.
SECOND WEEK OF ADVENT (December 8-14): PRUDENCE
Prudence "disposes practical reason to discern our true good in every circumstance and to choose the right means of achieving it," helping us to "overcome doubts about the good to achieve and the evil to avoid" (Catechism of the Catholic Church 1806). St. Thomas Aquinas defines this virtue as "right reason in action." Prudence directly engages our conscience, and the more we willfully choose to act on the good and reject the evil, the stronger our conscience becomes and the easier it is for us to make prudent decisions.
From childhood, we have been led to distinguish good from evil. Even those of us without religious upbringings were taught basic things such as lying is wrong and it's good to help those who are less fortunate. As we grow older and lose our innocence little by little, it can become increasingly difficult to discern the correct actions to take in any given circumstance. Many situations appear more gray than black and white, and it is often challenging to remain faithful to the teachings of the Church. Fortunately, truth is the same yesterday, today, and tomorrow, and if we maintain a well-formed conscience that is founded on truth, we will be able to act in a truly prudent manner.
The second reading from the Second Sunday of Advent tells us that "Christ became a minister of the circumcised to show God's truthfulness" (Rom. 15:8). As Christians, we need to look to Christ ¾ who is Truth incarnate ¾ and pattern our lives after his own, which was the most perfect example of choosing the good over evil. During Advent, it is important to recommit to the habit of examining our consciences, so the virtue of prudence is able to take root in our souls more firmly and aid us in modeling our choices after our Lord's. This is especially important for fathers, the leaders of our families, who are called to be Christ first to their wives and children. The best way to help form your children's consciences is to take care of your own.
This week, we have the fortune of celebrating the great feast of the Immaculate Conception (Dec. 8). Our Lady, conceived without sin, is a wonderful help to us as we seek to discern the truth and act on it. Together with our families, we should always look to her as our Mother and advocate, for she will lead us to the manger, where we will find the Truth we are seeking. To honor Mary and her sinless nature, make this a festive day with favorite foods and celebrations. Make sure to pray with your family and ask for Our Lady's help in choosing the good.
The prophet Isaiah, in this week's first reading, foretells the coming of Jesus, saying, "The spirit of the Lord shall rest upon him: a spirit of wisdom and of understanding, a spirit of counsel and of strength, a spirit of knowledge and of fear of the Lord" (Is. 11:2). Let us make it our prayer this week to receive that same spirit of wisdom, understanding and knowledge, so we can grow in prudence and live lives that are pleasing to our newborn King.
As we continue our journey to Christmas, consider our gift ideas based on the Second Week of Advent.
Little ones: My First Bible Stories Magnetic Adventures storybook
Middle ones: Glory Stories CDs
Older ones: YouCat
Adults: Catholicism DVD set