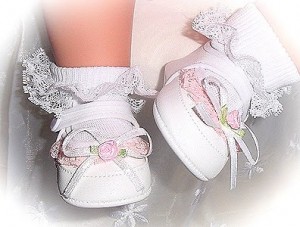 On 3 October 2011, the Parliamentary Assembly of the Council of Europe (PACE) adopted Resolution1829 (2011) and Recommendation 1979 (2011) on Prenatal Sex Selection. For the first time in the Parliamentary Assembly of the Council of Europe, the promoters of an alleged right to abortion have, on their own initiative, admitted that abortion has negative repercussions on society, therefore it cannot be allowed unrestrictedly but, when legal, has to be regulated.
These texts were drafted by Mrs Stump, Swiss socialist, and submitted to the Parliamentary Assembly on 16 September 2011. The origin of this report is a motion for a resolution tabled by Mr Luca Volontè (Italy, President of the EPP Group), which defines sex-selective abortion as a new global trend, due to the combination of the widespread use of abortion as a means of family planning and the widespread availability of prenatal sex-determination technology.
Prenatal sex selection is mainly completed through selective abortion; in industrialised countries it is also done through genetic selection in the framework of artificial procreation. This text is important because, while addressing one of the saddest aspects of abortion, it shows that, when legal, access to abortion must be limited in order to preserve other interests.
The United Nations have long been aware of this issue of prenatal sex selection , which is widespread in some Asian countries, especially China, India and Korea, where is it recognised as a huge problem. It also exists in Europe, especially in Albania, Armenia, Azerbaijan and Georgia, where the sex ratio at birth is similar to that of India: 112 boys for 100 girls, instead of 105 boys for 100 girls, which is the natural sex ratio at birth. In China, by 2020, there will be between 30 and 40 million young men more than young women. The consequences of this imbalance are already visible in Asia: necessity to find a wife abroad – in spite of a traditional hostility towards children of mixed couples – forced marriage, resurgence of polyandry, rise in violence, abduction, rape, prostitution, trafficking of women and servitude. Another consequence is an increase in the suicide rate of women, especially after an abortion. The issue of prenatal sex selection is also particularly acute in Sweden, where it is not prohibited and abortion is allowed on demand until the 18th week. Some women come from abroad to have an abortion because of the sex of the baby. Some doctors expressed concern to the National Board of Health and Welfare (Socialstyrelsen). The board responded that such requests and thus abortions cannot be refused and that it is not possible to deny a woman an abortion up to the 18th week of pregnancy, even if the foetus's gender is the basis for the request. This reopened the debate on abortion in Sweden. Some academics underlined that the interest of society was not taken into account in the present law.
In its Resolution and Recommendation, the Parliamentary Assembly expressly condemns the practice of prenatal sex selection, which is contrary to the core values upheld by the Council of Europe, such as equality and dignity of the human beings. It recalls that pressure placed on women not to pursue their pregnancy because of the sex of the embryo/foetus is a form of psychological violence and that the practice of forced abortions is to be criminalised. The Assembly warns Council of Europe member States against the social consequences of prenatal sex selection, namely population imbalances which are likely to create difficulties for men to find spouses, lead to serious human rights violations such as forced prostitution, trafficking for the purposes of marriage or sexual exploitation, and contribute to a rise in criminality and social unrest.
In the Resolution, the Parliamentary Assembly calls on member States to encourage research and data collection about sex ratio at birth and prenatal sex selection, elaborate guidelines for medical staff and prohibit sex selection – except to avoid serious hereditary diseases linked to one sex. In addition, it calls on the authorities of Albania, Armenia, Azerbaijan and Georgia to investigate the causes and reasons behind skewed sex ratios at birth, step up their efforts to raise the status of women in society and ensure effective implementation of laws and policies on gender equality and non-discrimination and finally organise public awareness-raising campaigns on prenatal sex selection and its harmful consequences, as well as training for the medical staff.
With this Resolution and Recommendation, the PACE raises a very serious issue with significant consequences for the future of European countries. The consequences of prenatal sex selection show how individual choices have deep repercussions on society. It also demonstrates the side effects of a lax legislation on abortion. Many States allow abortion on demand until at least 12 weeks. Even if sex selection is theoretically prohibited, as the sex may be known through blood test, amniocentesis, echography or even urine tests before the 12th week, it is impossible to check that the sex of the baby is not the reason for an abortion. As the pro-abortion author of the report puts it," in a number of countries which have legalised abortion, this right is being misused, in conjunction with the availability of prenatal sex identification, to affect women's chances of being born,".
An important effect of this resolution is to underscore the fact that abortion can never be allowed unrestrictedly. Even abortion promoters must admit it, like the author of the report who stated: "pre-natal sex selection, however, presents a real dilemma for those who, like me, believe in the right to free abortion: should this right be limited, so as to exclude the possibility that abortions are performed for the purposes of sex selection, or should such a limitation be considered as a breach of women's right fully to have control over their bodies?"
No right to abortion has ever been recognised in international law . The European Court of Human Rights (ECHR) judged that the Convention does not guarantee a right to abortion . If a State decides, within its margin of appreciation, to allow abortion, the legal framework devised for this purpose should be "shaped in a coherent manner which allows the different legitimate interests involved to be taken into account adequately and in accordance with the obligations deriving from the Convention" . Prenatal sex selection clearly contradicts the interest of society and constitutes an open discrimination and violence against women, therefore States which authorise abortion or assisted reproduction have the duty to regulate them strictly, including by prohibiting prenatal sex selection.
Even if there is no ECHR case law addressing the specific issue of prenatal sex selection, it is reasonable to affirm that it stems from the Convention that Member States have the positive obligation to take appropriate measures against prenatal sex selection. This is consistent with the 1997 Oviedo Convention on Human rights and Biomedicine, according to which "The use of techniques of medically assisted procreation shall not be allowed for the purpose of choosing a future child's sex, except where serious hereditary sex-related disease is to be avoided". Indeed, according to the ECHR, member States have, inter alia, the general obligations to protect human life, guarantee equality between men and women, and combat gender based discrimination.
For the first time in the Parliamentary Assembly of the Council of Europe, the promoters of an alleged right to abortion have, on their own initiative, admitted that abortion has repercussions on society, therefore it cannot be allowed unrestrictedly but has to be regulated. Thus, they recognise that it cannot be an absolute right or freedom: where it is permitted, it has to be exercised within precise legal limits, taking into account the rights of others and the interests of society. This does not apply only to "sex selective abortion": other legitimate interests shall limit access to abortion, among which the protection of morals and general interest, the protection of the right to life of the unborn , the prevention of abortions , especially illegal abortions (such as late-term abortions, partial birth abortions or abortions without the consent of the mother) or the physical and psychological health of the mother and the siblings.