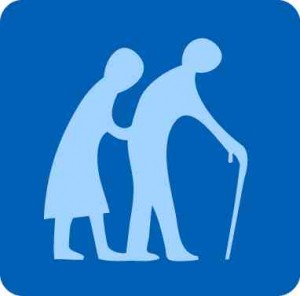 Wolves prowl the streets of abandoned cities. Only prostitutes are left to take care of the elderly. War is looming. This is 2013 and the global population is aging.
These are only a few of the alarming anecdotes retold at a conference last week. Decades of policies to reduce the number of people on our planet have had an effect, and it is generally not a good one, report the authors of three recent books on demographics.
"The world and the future will be poorer" because of the overpopulation myth, says one of the authors, a scientist.
The world has produced more resources than people over the last hundred years. Even so, the myth that the world is overpopulated persists, usually as a pseudo-scientific cloak for racism, says Dr. Robert Zubrin.  Population policies are used to control minorities even in democratic countries, often through coercion and lies, and usually with U.S. funding.
Zubrin says the false ideology behind the bad science is "anti-humanism." People are parasites that endanger the earth according to this worldview. The truth is that "every man is born with a pair of hands… and a mind." said Zubrin, author of  Merchants of Despair.
Dr. Susan Yoshihara told the crowd that for decades scholars have said that lower fertility would result in more peace, "it turns out the opposite is true." Demographic developments in Europe and Asia could have devastating effects on trade and national security, according to the scholar of international relations and author of Population Decline and the Remaking of Great Power Politics.
Yoshihara doubts technology can replace a robust workforce and sufficiently manned armies. Nations are already struggling to maintain their armies because of fertility decline and aging. They may have to strike now while they still have the means. U.S. allies in Europe are reticent to back U.S. security interests because of the costliness of warfare, and this will result in more U.S. unilateralism.
Jonathan Last, author of What to Expect When No One's Expecting likes to address the "freakonomics" of population decline.
The Japanese prime minister recently told Japanese elderly to "hurry up and die." In Japan more adult diapers are sold than baby diapers and wolves have been spotted in depopulated areas of Germany after being absent for 800 years. In Germany there is an overabundance of prostitutes and not enough nurses so the government has been training the prostitutes to care for the exploding number of elderly.
Without immigration "we are Germany, we are Europe", Last said about the United States, but immigration cannot solve the US demographic problem. Immigrants mimic the reproductive habits of their destination country. Double income without kids is the new norm in industrialized countries.
The Susan B. Anthony List, a pro-life organization that tracks the voting record of politicians and trains them to address pro-life issues, sponsored the conference in Washington DC last week.