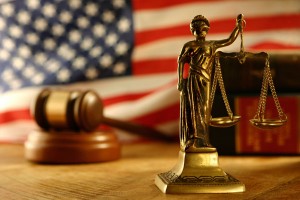 On Friday, a federal judge in Colorado granted a preliminary injunction barring the HHS mandate from taking effect against a small, family-run business that holds strong beliefs that abortion-inducing drugs, contraceptives, and sterilization violate their religious faith.
The Newland family owns and operates Hercules Industries, a private, for-profit HVAC equipment manufacturer.  Their 265 full-time employees have access to company-provided health insurance through a self-insured plan which does not currently cover abortion-inducing drugs, sterilization, or contraceptives.
If not for the judge's injunction, the Newland family would have been forced to cover all of these services, violating their Catholic faith, or terminate all health coverage for their employees and pay the government outrageously steep fines.
And, the HHS mandate kicks in starting tomorrow, August 1st!
Remember how the judges who threw out the cases in Nebraska and against Belmont Abbey said that they couldn't decide until the violation of religious liberty was imminent? 
Well, private companies like the Newland's Hercules Industries don't have a year's grace under the Administration's so-called "accommodation."  So, the Colorado case is the first opportunity a judge has had to get to the real heart of the matter – and the judge ruled in favor of religious liberty!
Would you believe that the government actually argued that people of faith shed their right to religious liberty once they engage in commerce?  Here's what they said:  "[A] secular employer does not engage in any 'exercise of religion.'"   It's outrageous to deny a person the right to religious liberty because he or she provides jobs and makes a profit!
The Colorado case is one of four challenges currently brought by private businesses against the HHS mandate.  As their health plans become affected, too, we may very well get more good news like this.  What's more, this positive momentum may very well draw more family-run businesses into the fight for religious liberty!