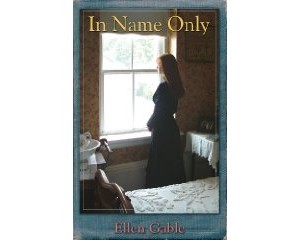 Shun immorality. Every other sin which a man commits is outside the body; but the immoral man sins against his own body. Do you not know that your body is a temple of the Holy Spirit within you, which you have from God? You are not your own; you were bought with a price. So glorify God in your body. (1 Cor. 6:18-20)
When we watch or read sexually arousing material, we are putting our soul in harm's way. Impurity, as I have mentioned recently, distances us from God and reduces our sensitivity to and compassion for others.
Teresa of Avila likened the soul to a garden, which is a very apt image. Our souls need tending, protecting, nourishment, and weeding. When we watch or read erotic or pornographic material, we deliberately plant weeds in among the flowers and choke off our spiritual growth.
Our culture is loaded with trashy material that tugs at our brokenness. But I've got great news for you. Beautifully written, clean fiction is making a comeback. And it's not the dull, preachy, formula stuff in the generic Christian market.
This is Catholic literature with an emphasis on storytelling, with solid values woven throughout. Authors like Ellen Gable, Karina Fabian, Michelle Buckman, Ann Margaret Lewis, and John Desjarlais (all members of the Catholic Writers Guild and bearers of the organization's "Seal of Approval"), are turning out thrilling sci-fi, fantasy, historical, romance, and mystery novels with irresistible characters, plots, humor, and pathos.
Today, I'd like to share a conversation I had with the Guild's Vice President, Ellen Gable, a writer whose work will greatly entertain you, while it treats your immortal soul with respect.
I'm a huge fan, so I know a lot about you and your work, but for our readers, tell us a bit about yourself.
I'm a freelance writer and author of four books. Although I'm originally from New Jersey, I moved up to Canada after I married my Canadian husband. We have five sons ages 12 to 24 and we live in a small town in rural Ontario.
What inspired you to write Catholic fiction?
I have always been an avid reader. Even now, I usually read two to three novels per week. Years ago, before my re-version, I devoured trashy romance novels like they were candy.
Like anyone, I love a good story, but I especially enjoy a compelling romance or suspense novel. As I grew in my faith, I no longer had any desire to read fiction with explicit sex scenes. So I began seeking out Christian fiction. However, I yearned to read good fiction with Catholic themes. I missed this in the Christian fiction I was reading after my re-version. And I didn't like the formula and the predictability of many of these novels.
Why do you call your books "A Catholic Alternative to Trashy Novels?"
"Trashy" novels — that is, romance or suspense with sexually explicit scenes — are probably the largest-selling market of books. I decided to write books that were compelling but not explicit. It was my goal to write novels that dealt with sexuality, abortion, and contraception, but to handle with them in a way that illustrated Catholic truths and teachings.
Also, I'm a certified NFP teacher and I've debated the "contraception" issue with non-Catholics, liberal Catholics, ex-Catholics, and non-practicing Catholics. So when I sat down to write my first novel, I knew that I wanted to write a compelling story, but I also wanted to include information on the Theology of the Body and NFP. I figured that if I was going to write a novel, I wanted to write one that had the potential of evangelizing.
Tell us more about your first novel, Emily's Hope.
Emily's Hope is the story of "Emily" (loosely based on myself) and "Katharine" (based on my great-grandmother). The book focuses on Emily's spiritual conversion and the parallel story of her great-grandmother, an early proponent of contraception. One teenager approached me at a Catholic conference and said, "You know . . . your book helped me to understand the Theology of the Body better than any textbook I've read." I was floored. I had no idea it would have that kind of impact. But it made me realize that fiction can be a very effective way to catechize.
Your second novel, In Name Only, is one of my favorite books, and has won awards and been an Amazon Kindle Bestseller. Tell us more about that novel.
In Name Only takes place in 1876 and tells the story of Caroline Martin and her experiences as a young woman in the late 19th century. It's a romance novel, but it's also a conversion story.
I wanted to write a Catholic historical romance that would be compelling and hard to put down, a romance that didn't shy away from Catholic teachings on sex and marriage.
Amazingly, In Name Only won the Gold Medal for Religious Fiction in the 2010 IPPY Awards (the first Catholic novel to do so). It has been in the top 100 of Religious Fiction and Christian Romance on Amazon Kindle for six months. One reviewer on Amazon.com wrote, "When I read In Name Only, I was floored. It was so good! I could not stop reading it! I read it in a weekend staying up until 2am to finish it even though I had work the next day. . . what really gripped me was how Ellen Gable took Theology of the Body (TOB) and turned it into a novel. TOB is near and dear to my heart. I loved how she incorporated the teachings of the Church . . . into such a complicated storyline . . ."
Your third novel, Stealing Jenny, hit #1 on Amazon Kindle in the Fiction/Drama/Religious Category a few weeks ago! Congratulations! Tell us more about that novel.
Stealing Jenny is a suspense thriller about the kidnapping of a pregnant woman. The husband and wife protagonists are open to life, NFP-using, devout (yet imperfect) Catholics. One of the main characters is not religious. Another character is a born-again Christian. I purposefully created Stealing Jenny so that the teaching was more subtle. Therese Heckenkamp of Traditional Catholic Novels, said "When I had to put this book down, I literally could not wait to pick it up again . . . Stealing Jenny is a smoothly written, chilling tale of gripping suspense. There are terrifying moments and heart-wrenching moments. Catholic faith and hope are tested. Above all, the sacredness and privilege of precious new life is made indisputably evident."
Who is the target audience for your books?
Teens to adult. My Catholic novels, although not explicit, do deal with mature themes and are appropriate for teens and older.
Where can readers purchase your books and find out more information?
All my books are available on Amazon in print or on Kindle. My books' links are also included on my website/blog and I have an author Facebook page. All of my books are available via Full Quiver Publishing, as well.
Thank you, Ellen, these would make great Christmas gifts! God bless you!