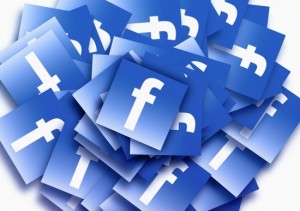 I have more than 1,100 friends on Facebook. Are they all really my friends? Fair question. My wife and children frequently voice their doubts that I even know that many people, much less can call that many people friends.
My family has challenged me with this: "How many of those people, if they died, would you go to their funeral?"
I guess some of this involves how someone makes use of Facebook. Some people only include their closest family and friends. Others cast a very large net when "catching" Facebook friends and end up with thousands of people on their list. Sure, some of those are celebrities who use social media for self-promotion. But others are just "regular" people collecting names and faces.
The whole thing has made me do some internal exploration of what I consider a friend.
To be honest, there are people on my Facebook friends list whom I never have met. They are "friends of friends," not even acquaintances. Some are people who have liked what they read in my St. Louis Review newspaper column or on my website. There are some sportswriters I met when I was working in that career. There are people with whom I attended grade school or high school but haven't seen for years. There are people who have dealt with depression, for whom I have prayed, about whom I have written, siblings and parents of friends …
So, let's see how those people fit some of the definitions of "friend":
* a person attached to another by feelings of affection or personal regard
* a person who gives assistance; patron; supporter
* a person who is on good terms with another; a person who is not hostile
You may not believe this, but I do have personal regard for all of those Facebook friends. I do feel on good terms with all of them. I would be happy to support or give assistance to any of them who asked. Not just them, but others who aren't officially listed as "friends" of mine any place.
I have "personal regard" and concern and best wishes for people who attend my church and work for my employer, for people I see regularly at the grocery store and attend the Emotions Anonymous meetings I have frequented in the past, for loved ones of people I consider close family and friends.
Would I go to their funerals? Honestly? I would want to do that. It's simply not realistic to think I could get off work for so many. But I would be more willing to honor them in ways while they are alive.
If anyone on my Facebook friends list asked me for prayers, I would at the least add them to my daily prayer list and even to my hourly prayer list if there is something urgent or dangerous going on. In fact, I have done just that. So if you or someone you know is in need of God's direct assistance, if there is a need for spiritual support – ask me.
But I know that isn't the way most people define a friend. You might relate to similar words, such as ally, partner, sidekick, pal, buddy, cohort. My wife, kids and grandkids know that I like to use the word chum. That seems fun, familiar, like there is a history filled with great memories involving two people who consider themselves chums.
As I have been thinking about it, though, two words come prominently to mind: "intimate" and "companion."
A "companion" is a person who accompanies someone else and keeps company with someone else as they go on a journey. An "intimate" relationship involves something essential to a person, a person's deepest nature. It suggests an informal warmth and privacy. It is very personal.
On a Sunday in February, our four children surprised Donna and me for our 30th wedding anniversary. They know that among the absolutely most important things in our lives are our Catholic faith, our family and our friends. So all four of the kids – plus sons-in-law and a significant other – and our grandsons joined us for noon Mass at our beloved St. Cletus Catholic Church in St. Charles (Mo.), where they had arranged for us to receive a special blessing. Then, they surprised us with a party at the house of some of our dearest friends.
That afternoon, I looked around and saw genuine friends. Chums. Truly intimate companions.
There were people who were in our wedding, and I was in the weddings of many of them. There were people who have walked this journey with me, either just a mile or every step of the way. There were people who have seen me at my best and my worst, who have laughed with me and played with me and cried with me and prayed with me. There is warmth and depth when we talk.
Our relationships are personal and deep. They were people who know that if they ask me to pray for them, they know I will pray. Beyond that, they were people who I know would pray for me if I asked them – that they would do anything for me.
I am blessed indeed. The basement of that house was filled with dear, beloved friends. There were many others who would have been there if they could have. Some of my closest, most treasured friends couldn't make it. They were missed, especially because I don't get to see some of those people nearly as much as I wish.
I am always available for them. They are special people, special friends. Yes, when the days come – many years from now, I pray – I will be at their funerals.
But I have met many other special people during this journey. I am willing to provide companionship to them.
"This is my commandment, that you love one another, just as I have loved you. Greater love has no one than this, that one lay down his life for his friends" (John 15:12-13).
I want to offer my friendship to as many as are willing to accept it.