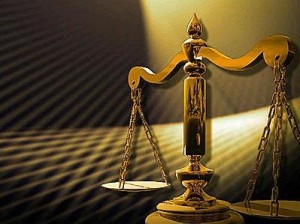 [Thursday], the Becket Fund and a Christian church in Texas scored a huge victory for religious freedom.
 
After five years of litigation, the Elijah Group, an evangelical Christian church in Leon Valley, Texas, has finally gained the right to use its building for worship without discrimination from the city government. The settlement follows a unanimous ruling from the United States Court of Appeals for the Fifth Circuit, which said that the city violated federal law by discriminating against the church. Under the settlement agreement, the city must allow the church to meet and must pay $250,000 in legal fees.
 
"Finally, after five long years, our church has a permanent home in Leon Valley," said Pastor Darryl Crain, pastor of the church. "We are so glad that the Becket Fund stepped in and took our appeal."
 
The case began in 2007, when the Elijah Group tried to buy a church building located within a retail zone. Although the building had been used as a church for over a decade, the city of Leon Valley refused. Desiring to increase its tax revenues, the city had recently revised its zoning code to exclude religious assemblies from retail zones—even while allowing many secular assemblies, such as auditoriums, convention centers, theaters, and private clubs.  Thus, Leon Valley allowed the Elijah Group to move its daycare and administrative offices to its new home, but it prohibited the church from gathering for worship.
Represented by the Becket Fund, the Elijah Group sued the city, arguing that the zoning code violated the Religious Land Use and Institutionalized Persons Act (RLUIPA), a federal civil-rights law which prohibits cities from discriminating against churches. The Fifth Circuit unanimously agreed—ultimately leading to today's settlement.
 "Federal law is clear: Cities cannot treat churches worse than the local Elks lodge, convention center, or movie theater down the street," said Luke Goodrich, the attorney who argued the appeal before the Fifth Circuit. "The right of religious freedom includes the right to gather on property for worship and other religious activities."