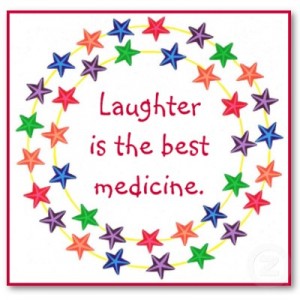 My husband is so lucky that we only have girls. Whenever we're out someplace public like the zoo, Legoland, a grocery store, or church, and a child has to go to the bathroom, it's automatically the female parent who has to take her.  Lucky me.
This especially came in handy (for my husband) at church Sunday when one child announced, never quietly, that she needed to pee. Of course, we always make them go before we leave home, but as she is relatively new to the potty trained world, I wasn't taking my chances on her sincerity,  whether it was a ploy to avoid some pew time or not.
When we left the bathroom, she swiftly yanked her arm away from me so she could run to the back of the church, make a U-turn around the end of the row of pews, and stream back down the center aisle to our seats near the front. Awesome.
And of course, I had barely gotten back to my place when my next oldest announced she needed to go too. I was able to tell her to wait, with some confidence in her bladder control, until everyone was at least standing. This was, of course, to hide myself better as I walked out yet again in front of those people who were undoubtedly thinking, "She should have just asked them both if they needed to go at the same time. This is so disruptive!"
When I walked back into the bathroom with Child #2, I gave a look of "here I am again!" to the woman sitting on the couch in the bathroom. (Yes, men, women's bathrooms sometimes have couches. Usually there's a nursing mom sitting on it.) But this mom wasn't nursing. She was keeping an eye on her toddler boy who was playing in the bathroom, running in and out of the stalls. I made a mental note of his face so as to be sure not to shake his hand at the Sign of Peace should he emerge from the bathroom by then.
I told my daughter, once we emerged from the facilities, that we would walk back to our seat via the front of the church instead of running around the back, like her younger sister had done. She complied, and, fortunately, we made it  back to our seats just before everyone sat back down. Awesome. (In a non-sarcastic way this time.)
Then the youngest, who is now three, by the way (Terrible Twos have nothing on Age Three in my book) was lifting and flopping her skirt around as her newest form of entertainment. Her older sister, trying to be helpful, pointed suddenly and yelled, "Underwear!"
Apparently affronted by this, the three-year-old stood up, lifted her skirt high, revealing more clearly her pink flowered bloomers, and commanded angrily: "Don't see my underwear!"
Then my husband got a turn. He decided it was time to pick her up. Sensing this was a ruse, she furrowed her brow and said, "I don't like you, Daddy," and gave his cheek a little smack. That's when he took her outside.
We should have been wearing our matching "#1 Parent" t-shirts.
Okay, parents, let's hear your best (and by that of course, I mean, worst) stories of your kids' misbehavior in public. Please. To make me feel better.
This originally appeared on Parenting is Funny and is used with permission.